If you've ever had a blow dry from a hair stylist, even if it's just at the end of a haircut, you'll know the difference it can make to how your hair looks and feels. The silky-smooth, texture it creates helps your new do feel even more special. Blow dries aren't simply for drying your locks. You can get straight, wavy or beautifully curly styles with different techniques, and the best thing – you can do it yourself.
Whether you are testing out a new hairstyle for a special occasion, or just wanting to tame your luscious locks before work, getting the hang of blow drying your hair is a great skill to manage. It can turn plain cuts into head-turning styles, and modern blow dryers are incredibly quick. No more sitting in front of the mirror for half an hour before work every morning, new models of hair dryer can help you dry your whole head of hair in as little as five minutes! Plus, with some newer models even boasting they are healthier for your hair than leaving it to air dry, why would you dry it any other way?
But it can take a little while to get the technique down. Have a look at this guide we have created to help you to achieve that beautiful, professional-looking blow dry in minutes from your own home.
Tools You Need For Blow Drying Your Hair
With any job, having the right tools at your fingertips can make it far easier and quicker, making it much more likely you will achieve the best result. You can add in some more products, but as far as we are concerned, these are the must-have tools you need for when you blow dry your hair:
Heat protectant spray – spritz some on even if you have the world's best hair dryer that is healthier for your hair than air drying. The spray gives your hair a little extra resilience against damage and prevents from annoying split ends and damage further down the line.
Hair clips – ideally a few that can help you to section off your hair that you can use one-handed. This helps you to focus on particular areas, keeping it easy to manage and therefore reduces the risk of over-drying sections. The best types are crocodile or duckbill hair grips.
Good-quality blow drier – you get what you pay for with a blow drier. Cheap drug-store dryers won't last as long and are more likely to damage your hair. High-quality dryers give you more control and can even impart moisture back into your hairs, minimizing the chances of heat damage. Check out the top quiet hair dryers here.
Range of attachments – many good-quality hairdryers come with a few attachments. These usually include different sized nozzles for precise drying as well as a diffuser, which you can use to boost volume, style and encourage natural curls, all without causing your hair to frizz.
Hairbrush – ideally a round or barrel brush. This is what makes the difference between the achieving the various styles you can create. You will want to choose one with a large surface area and even better, one which also has air vents as this will cut down on your drying time.
Hairspray – you won't want to go for the crispy, no movement look once you have achieved your blowdry. But brushing through a little hairspray when you are done will limit flyaways and ensure your style lasts, without destroying the glossy bounce you have achieved.
A good-sized mirror – to help you ensure you reach all the sections of your hair. Using a large mirror that you can angle will help you to see the areas of hair that are more difficult to see than your roots, ensuring you reach every section without over-drying any of them.
This probably goes without saying given that you are about to use a hairdryer! If you are only blow-drying your hair once a week or so then you can use your regular shampoo and conditioner. On the other hand, if you are planning on blow drying your hair every 1 or 2 days, then consider switching to a moisturizing shampoo. It is also worth considering using a deep conditioning hair mask once a week if blow drying is part of your routine, to ensure your scalp is thoroughly nourished. You don't have to spend a lot on these items, but using them can make a huge difference to the condition of your hair and scalp. Try to remove any knots and tangles when you are using the conditioner.
Slightly Towel-Dry Your Hair
We don't mean rub your hair dry with the towel – this can cause damage such as split ends or encourage your hair to frizz. Instead, squeeze the excess water out of your hair and then wrap a towel around it and squeeze again. Don't pull your hair from your roots or rub your hair around as this can cause it to become knotty again. Continue gathering up your hair lightly, blotting your towel all over your head to remove the water that would otherwise drip. If you prefer, you can wrap the towel around your head and then either press it to soak up some more water or just leave it to absorb for a few minutes.
De-Tangle And Section-Off Your Hair
After you have towel-dried your hair, apply some heat protectant spray or mousse and work it loosely through your hair. Run your fingers or even a wide-tooth comb through your strands to remove any final knots or tangles. It makes it much easier to brush through when you are blow drying. Next, you can use the clips to divide your hair into sections. You'll probably want 2 to 3 sections on each side of your head, and if you are planning on creating a curly or wavy style, you may want to separate the sections into layers too. Once you have done this, you can prepare your hair drier by attaching the nozzle to your hair drier to focus the hot air.
Begin Working Through The Sections
Take the first section of your hair and brush it through with the hairbrush. Hold the hair dryer about 6 inches (15cm) away from your scalp and make sure you don't bring it any closer, so you don't burn your skin or hair. As you brush down the hair, follow the brush with your hair drier. Remember not to blow dry against the direction of hair growth, always angle it down the strands. Don't hold your hair dryer over one section of hair – you want to keep it moving so that you don't overheat the hairs and damage them. Instead, continual air movement chasing your brush will dry your hair evenly and gently. Once you have completed the first section, clip it back and start working on the next section in the same way.
Finish Off With Some Product
After you have worked through all the sections of hair, use you cold air button to finish off. It is thought that the cold air keeps your hair shiny as well as helps to set the style.
Once you have finished off blitzing your hair will cold air, spritz on a bit of hairspray and brush it through to hold the style. You don't want it to be crispy; you just want in to control the flyaway hairs and retain the natural bounce of your style. And voila – you now have a silky-smooth, professional-looking blow dry that can last even a few days. If you want to make it last a little longer, add a little dry shampoo to the roots every day and then brush through.
How To Blow Dry Curly Hair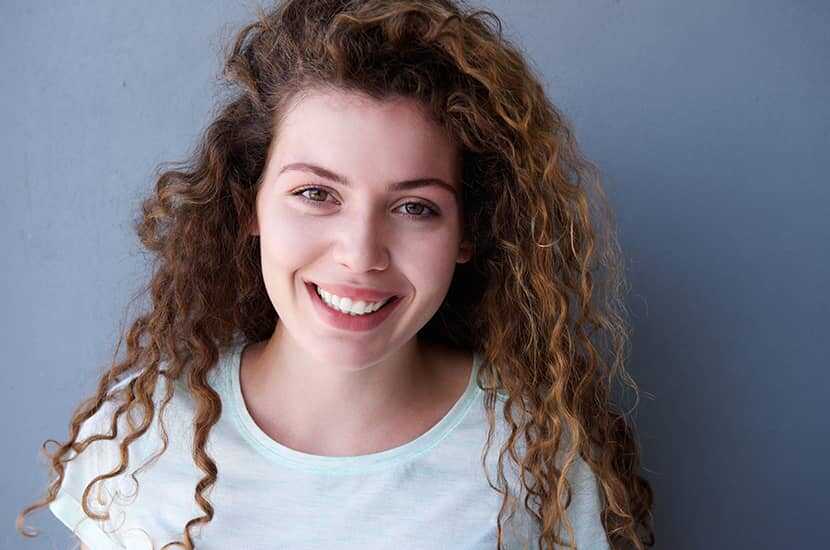 Curly hair is notoriously tricky to manage, and many people with enviable ringlets and waves are afraid of blow drying their hair because of the risk of frizz. Thankfully, the quality of hair dryers has greatly increased over the last few years, and now many have features such as ionic technology, that are specifically designed to prevent and reduce frizz. Some also have far infrared technology which means that the hairs are dried from the inside out, not just superficially as with traditional hair dryers. These new types of dryer are far better for curly hair, so even if you have given up in the past, it is worth trying out these new features.
Once you have got your hairdryer, choose a round hair brush. Spritz on some heat protectant spray and then you may need to divide your hair into smaller sections as you target the curls. Use the round brush and hair dryer with the flat nozzle as described above – brush the strands, twisting it slightly going with the natural curl and chase the hairbrush with the dryer until it feels dry. Next, use the brush to twist your hair in the direction of the curl. The curl should now be more tamed and should not appear frizzy. Continue working through all the sections of your hair until you have dried it all and then spray on some hairspray to ensure it holds.
How To Get Wavy Hair With A Hairdryer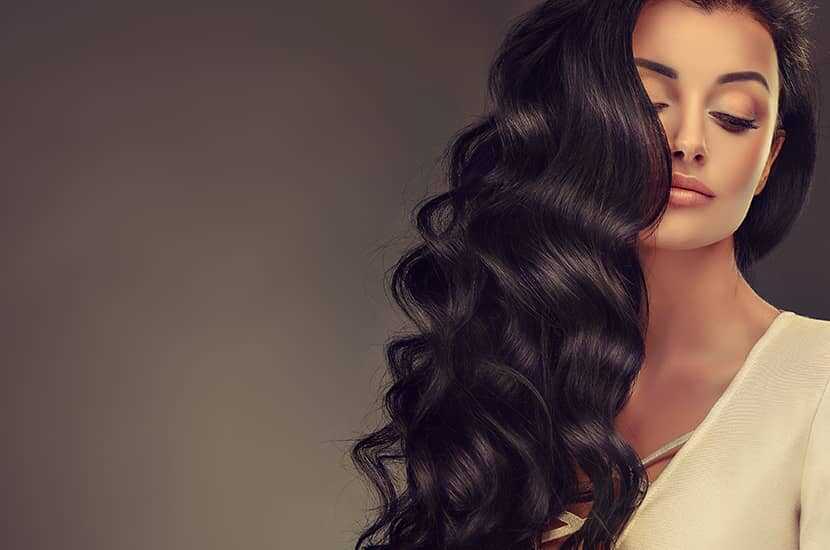 If you want to have a go at creating beachy waves without a crimping or curling iron, then give it a go with your blow dryer. This method is similar to one which we have described in another blog post for using a hair straightener to create beachy waves. It is slightly less intense, but it can give you natural-looking waves that look beautifully relaxed.
To begin, wash and towel dry your hair, then spritz on some heat protectant spray. Next, plait it into a few different braids. The fewer the braids you have, the bigger the waves will be, so for tighter waves braid smaller sections, therefore creating more braids.
Once you have braided your hair all over, begin to dry your hair, using a nozzle to focus the hair. Work from the roots down, pointing the airflow downwards and keeping it moving to prevent burns. Don't dry them 100%, but get them almost dry, then move onto the next braid.
Once all your braids are almost completely dry, undo the braids and run some hairspray through your hair with your fingers.
How To Add Volume With A Blow Dryer
If you have particularly straight hair, it can be difficult to prevent your hair from lying flat. That is where one of the lesser-used attachments come in – the hair diffuser. Hair diffusers attach to the front of hairdryers. Many hairdryers include them, but if yours doesn't, you can also buy them separately, just be sure to get one which fits your model of hairdryer.
Once you have washed, towel-dried and added heat protectant spray to your hair, gather a small section of your hair and set the hairdryer to a cool or warm setting – choosing a hot setting will dry out your hair too much. If you can, set the dryer to a low or medium airspeed setting too. Point your hairdryer up to the ceiling and lean your hair forwards, so it is hanging in front of you.
Next, bunch up a small handful of your hair and lay it in the diffuser, coiling it around. Don't push it into the center, just gather it gently. Then lift the diffuser up to your head, so you dry your roots. Don't hold it still, move the diffuser around in small, circular motions to life the hairs to dry your roots. Once they feel almost dry at the roots, lower your diffuser and move onto the next section. Don't over-dry it, otherwise you will cause your hair to frizz and risk damage.
As usual, once you have finished, spritz on some holding spray so that your style lasts!
Hopefully, now you have a better understanding of how you can achieve a professional-quality blow dry using your own hair dryer. Your hair can feel silky smooth and tamed for days once you have this technique down! If you are interested in upgrading your hairdryer to a modern model, read our buyer's guide to see the latest blow drying technology in 2023.